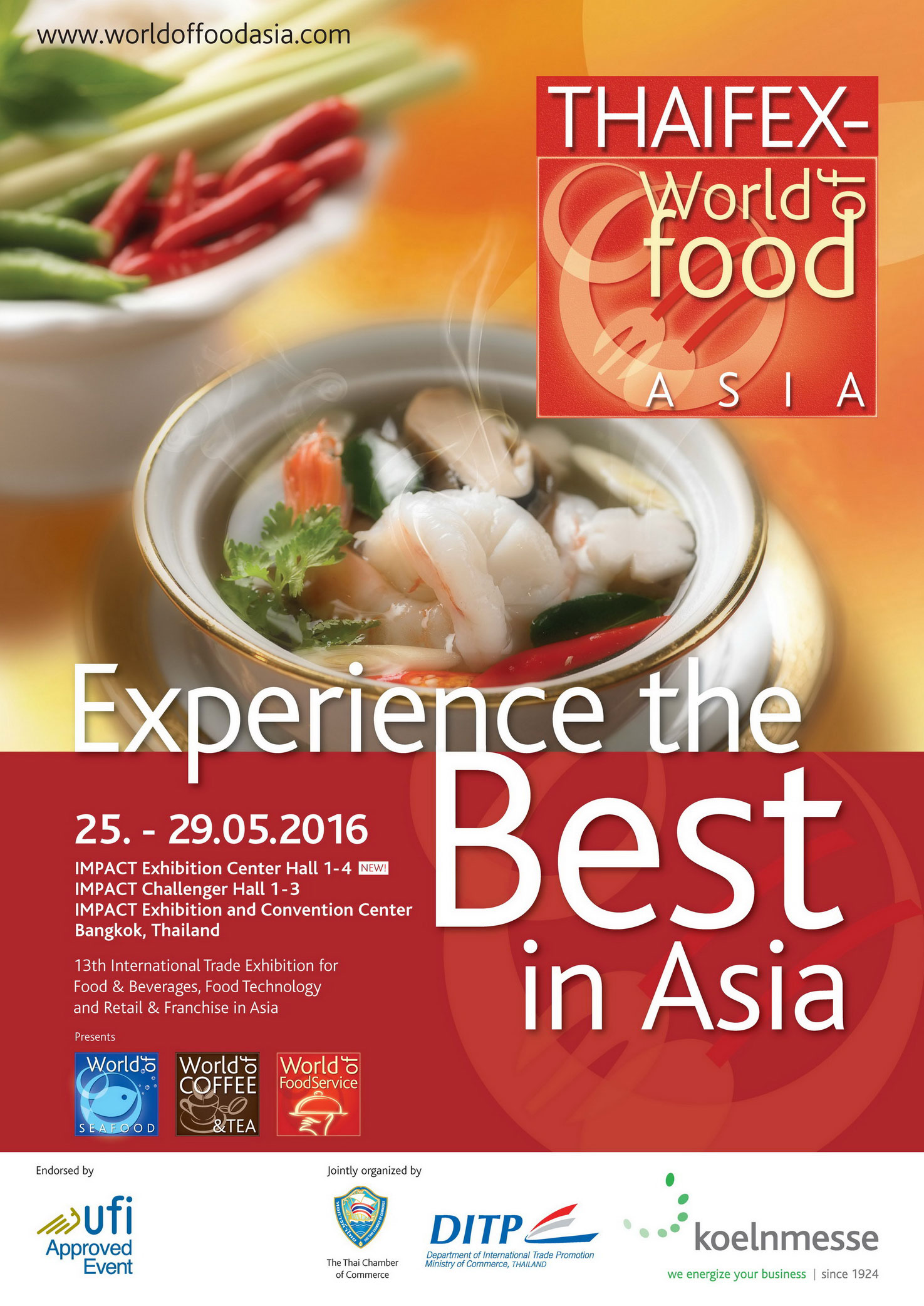 Something For Everyone At THAIFEX-World of Food Asia 2016
The upcoming 2016 exhibition encompasses IMPACT Challenger Hall 1 to 3, and the IMPACT Exhibition Center (IEC) Hall 1 to 4. The combined floor space of 80,000 sqm boosts and optimizes hall segmentation across the various sectors.
An exciting development in the 2016 layout is the fusion of the Grocery and Fine Food segment into a single comprehensive segment. Operating under the core segment of Fine Food, it will occupy a total floor space of more than 25,000 sqm and showcase the best of local and international producers. Featuring over 800 exhibitors, Fine Food will form the largest product segment out of 11, within THAIFEX-World of Food Asia.